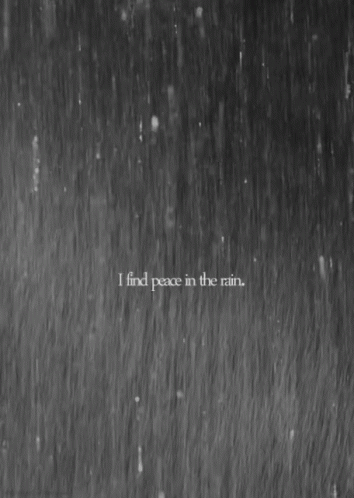 On March 2, 2019 Sean and I had our 11th Family Visit. We celebrated being married for over a year and a half, as well as my birthday.
The morning on the first day of our Family Visit was cloudy and wet. It rained while I loaded our bags from my car into the processing area and I had to avoid huge puddles as I wheeled the cart toward the Family Visit units. Sometime after I had gotten safely inside with Sean, I was laying in the bed dozing when he called from the front window. "It's pouring!" he said excitedly. I got up from my cozy spot and looked outside with him, it was indeed absolutely pouring rain. Now it is probably going to sound like I am making this next part up, but I am willing to swear on the Bible that it really happened. In my tired sleepy brain the wheels began to rapidly turn: it was not cold outside, it was ridiculously pouring rain which rarely happens and we were together and this is something we have always talked about doing, cliché as it may seem. I began to hurry taking my socks off and Sean caught on, taking off his socks and throwing on his prison uniform. We seized the moment and dashed outside barefoot. Immediately drenched from being pelted by fat raindrops, we laughed and ran down the pathway to the gate, standing by the wall in disbelief and amazement. It was surreal, like the prison had been magically transformed. It felt like we were at a waterpark for kids, just playing and having fun. We laughed and looked around, the yard transformed into a fantastic splash zone, the sky nearby bright blue with puffy cartoon clouds. We wrapped our arms around each other and kissed; the feeling was indescribable. Sean could barely see out of his glasses, his face dripping wet. We laughed and kicked our feet in the water. It was truly unforgettable. Moments later the rain stopped, the water on the cement dried up fast in the bright sun.
And maybe to some it might sound crazy, or too much like a budget romantic comedy. But that's just the kind of people we are; adventurous, silly, hungry to live. We strive to create memorable moments we can hold onto, Family Visit for us is a chance to capture time while we are together and say yes, we did this. We felt the rain on our skin, we felt alive.
On the second day of Family Visit I taught Sean CPR. I have been certified in Adult and Pediatric First Aid and CPR for over 13 years for my job working with children and I have been trained by the Red Cross instructors so many times that I could teach the class myself, so I decided to impart these skills onto my husband should the need ever arise for him to react to an emergency. He was quick to learn as he had been taught many years ago at Boy Scouts and quickly picked up the new techniques and numbers. I am glad we both know these life saving skills now and it was fun to show off my knowledge of emergency preparedness.
On our last morning together Sean brought us breakfast in bed, he had cooked it while I was sleeping. We sat together on the bed, eating scrambled eggs with toast and drinking our hot tea; sleepy in the early hour but happy to have out last special moments together. Neither of us consider ourselves 'morning people' but we would rather turn those last few hours into memories than sleep and have to rush to clean up and pack before the officers come to get us at 8:30 am. Still, there is something unique about sitting side by side in the dimly lit room, a chill in the air, hands cupping hot tea for warmth, watching the clock and savoring our last minutes. It may not be ideal circumstances, but it's our life and we embrace it.
"We are not defined by the things that make us separate and distinct, but by the moments we share and the memories we make."